Step 1: Enhance your prospect database
Once we get a good understanding of your ideal target clients, we use our proprietary tools and databases to find & inject additional high quality target prospects, then cleanse and hygiene your own data as well.
We add the right decision makers to your database.
We clean up your existing database with up-to-date contact information to maximize results.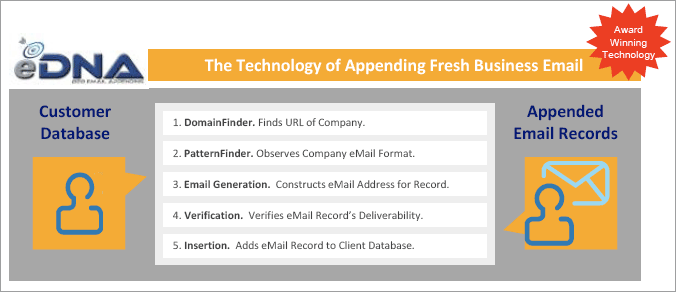 How is eDNA Different?
We differ from other append companies due to the fact that we do not just 'match' records from a stale database. We use a technology solution to freshly append new email data each time we start a project.