About Us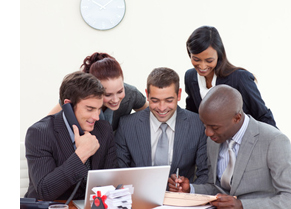 LeadFunnel is staffed by business-to-business direct marketing experts with decades of experience who understand the importance of brand integrity and marketing integration. We will work with your team to create a winning auxiliary plan to boost sales that fits like a glove within your overall marketing plan.
LeadFunnel is a wholly-owned subsidiary of ListK with headquarters offices in Atlanta and sales offices in New York, Florida and Pittsburg.
Parent Company
Our parent company, ListK, is a direct marketing firm specializing in Business eMarketing. Clients include Motorola, Sun Microsystems, Four Seasons Hotels and Resorts, SAP and hundreds more. ListK was founded to research and develop entirely new breakthrough marketing technologies in the B2B space.
LeadFunnel Webinars

Join us for a discussion on
The 5 Keys to Reliably Fill Your Sales Funnel with Closable Prospects.
We'll be reviewing ways to cleanse your data with fresh contact information and write campaigns that
generate maximum responses.
[read more]
100% Satisfaction Guarantee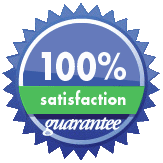 We are committed to a long-term, mutually beneficial relationship. If within 90 days, you are unhappy with the quality of our services as contracted, we will replace, reprocess or re-perform the project or you can cancel the remainder of your agreement.
Employment Opportunities

LeadFunnel is looking for motivated individuals to join our team. We offer a fast-paced professional environment that is conducive to career growth.
[Learn More]
---
Our Team
Kathy Morandini
Sales Director
Kathy is a 20 year veteran of the Direct Marketing industry and a well-known member of the DMA. For the past six years at ListK, she has assisted the largest data aggregators, list owners, managers and brokers in adding business emails to their B2B lists.
Annette Clemens, MA, MBA
Director Operations & Customer Service
Annette has been with the ListK team as the Director of Operations and Customer Service for the last four years. She is a high speed marketing consultant, customer service expert and data guru, who prior to ListK, worked as a marketing consultant within the technology sector. She has a dual background in marketing and information systems, holding a BSBA in Marketing from Robert Morris University, a MA in Computer Resources and Information Management, a MA of HR and MBA from Webster University. As a marketing consultant to the IT industry, she has worked with a variety of companies such as Apple, HP and IBM providing senior level marketing executives with extensive market research, project management, data management and back end project/ROI analysis.
Eric Dassa
Senior Account Executive
Eric has over 20 years of sales experience in the email, training and technology industries. Over the past three years at ListK, he has focused on helping companies with their lead generation strategies and data acquisition needs. Prior to joining ListK, Eric worked in the practice management industry and for email marketing company, TripleAldo. He has attended classes at City College of Chicago & University of Maryland and is a veteran of the United States Air Force.
Donald Santiago
Senior Account Executive
Donald has over eleven years of sales experience in multi-channel direct marketing and has been with ListK for nearly three years. Prior to joining ListK three years ago, Donald had worked for direct marketing companies Hugo Dunhill & Venture Direct Worldwide where he helped customers with their prospecting and response-based strategies. He received his BS from Brooklyn College.
Nicole Lobisco
Director of Marketing Services
Nicole has 14 years of experience in the media industry with a background in Advertising and Graphic Design. Before relocating to Atlanta, she spent 11 years with Martha Stewart Living Omnimedia as a Production Director. Most recently, Nicole was VP of Marketing & Sales at Signature Baskets & Gifts. Nicole has worked on several marketing campaigns for SMBs and serves as the Marketing Committee Chair for a nonprofit in Atlanta. She has a BA in Journalism from the University of South Carolina.