Step 6 (Optional): Add Powerful Search Magnets
Different from SEO, we are highly skilled at building Blogs to rocket your company to the top in credibility. We transform your company into the go-to, subject matter experts and authorities in your field.
Blog development to establish your company as the authority in your field.
Establish credibility, engage customer base and increase traffic to your website.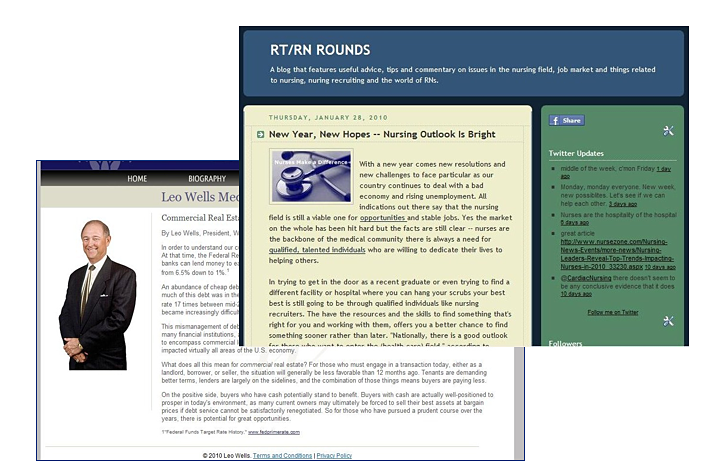 Blogs now dominate search engine results
due to continually updated content and buying decisions are being heavily influenced by information found in online searches.